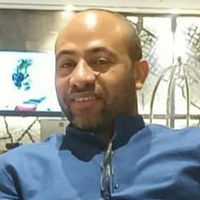 Abel Taddele
Program Director, Ethswitch S.C.
Abel Taddele has more than 15 years of experience of which he has spent the last 9+ years in the Ethiopian Fintech, Digital Finance, and Payments sector. He is currently working as Director, Program Management Office of Ethswitch S.C., the National Switch, heading various projects to revolutionize the country's digital finance and payment ecosystem.
In his previous role, Abel worked as a general manager for the DFS unit of Kifiya Financial Technologies. He has led the development of a digital banking service with products like payments, micro-insurance and micro-credits. He was also involved as a business development and project management professional in an interoperable City Transit payment service within Kifiya.
In his previous engagement with Kifiya as Chief Commercial Officer, he has undertaken partnership engagements across the Ethiopian Financial Sector as well as with Fintechs and Development Partners for Kifiya's branchless banking, mobile money and cash transfer pilots.
Abel has an MBA in Telecom/ICT Management and a B.Ed in Mathematics. He is also currently completing his MSc in Finance and Investment. His certificates include Instant and Inclusive Payments, Blockchain and Cryptocurrencies, Digital Money, Leading Digital Money Markets, Operationalizing Mobile Money, The level one project, and project management among others.